Cambridge Ontario locksmiths
Call Cambridge Locksmith 24/7 at – (519-489-2586)




Locked out? Locked in? Keys Broken? New Keys Cut?
Cambridge Ontario locksmiths, Emergency Cambridge locksmiths , Guelph, Kitchener/Waterloo and Brantford Ontario?
Whether you are a new home buyer, property manager, renter or having any other issues, we can help. Rekeying your home will make you feel more safe and secure by keep people with unwanted keys out. The key usually floats around from realtors to renters to contractors and there are usually duplicates of those keys floating around too. It is better being safe that you have a fresh pair of keys that nobody has, then to be in question that if someone else has a copy. That is exactly what we provide, Along with 2 Keys per property and availability to cut and duplicate more on the spot if needed.
Xpress Locksmiths Cambridge offer a 24/7 emergency call out service. Our coverage covers Cambridge, Guelph, Kitchener/Waterloo and Brantford Ontario. We offer a fast and efficient service, when dealing with domestic and commercial locks.
What we strive to do!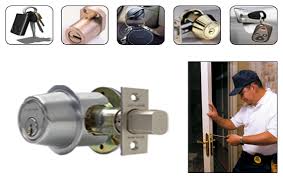 *    Solve lock issues quickly
*    Provide a professional service
*    Cause minimum impact on your day
*    Offer advice by our fully trained staff
*    Maintain high standards at all times
*    15-30 minute call out
Locksmith Services Available Cambridge locksmiths
*   24hr Emergency Locksmith
*   Window & Garage Locks
*   Vehicle Entry
*   New locks
*   Landlord and Letting agents
*   Entry Systems
*   Non Destructive Entry
*   Locks Supplied & Fitted
*   UPVC Door Repairs
*    We have a 12 Month Guarantee on all our work.
*    All our locks are fitted to Canadian Standard and are insurance approved.
*    We offer a "24/7 Out Call Services"
*    Peace of mind that there are no hidden costs: Xpress Locksmiths guarantee customers will never pay      more than what is quoted to them on the phone.
*    All our locksmiths are police vetted and fully insured
*    Our locksmiths are employed directly and none of our work is ever subcontracted out to ensure we always meet the highest standards.
*   No Call Center: Speak directly with a fully qualified locksmith
Get in Touch…519-489-2586
If you require any advice about the services that we offer or have an emergency, please call your local area on 519-489-2586 and we will be more than happy to discuss how we could help you.
Cambridge Locksmiths offer a 24/7 emergency call out service. Our coverage covers, Guelph, Kitchener/Waterloo and Brantford Ontario. 519-489-2586