Xpress Professional Door Lock Installation Is The Way To Go
Door Lock Installation Cambridge call (866)350-4614 or (

519)-489-2586
All of our 24/7 Xpress Locksmith Cambridge ON, technicians have been fully licensed, insured and bonded call 24/7 Xpress Locksmith Cambridge to handle your residential, commercial or automotive needs. Our professional locksmith will diagnose the problem, express concerns, and offer a solution that will repair the problem.
There are many different reasons why a home or business owners may want to change their locks. In some cases, they have changed the look of their home or office decor and simply want their door lock hardware to follow suit. In other cases, a lock may be broken beyond repair and you are looking to increase safety by replacing it. New lock installation is also a good idea if you're moving into a property for the first time and you want to make sure that no one who has an old set of keys can access that property.
When it comes to door lock installation in Cambridge Ontario, many people's first inclination is to run to their local home improvement store to purchase a lock installation kit. However, hiring a professional locksmith to install your new door locks is usually your best bet.
Get The Expert Advice and Service You Need
First, door locks are easy to use, but they're not nearly as easy to install, especially if your door lock has any advanced features that come with it. If you don't know how to make sure that all of the locking mechanisms are properly aligned, you could end up making the lock less secure and causing premature wear and tear to your doors. Here at Old Glory Locksmith, we have lots of experience installing locks, and we can get the job done quickly and efficiently.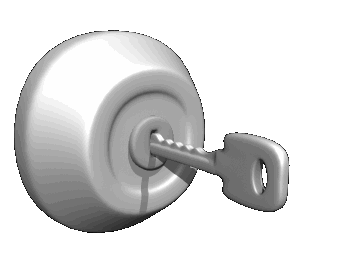 Also, Cambridge home and business owners may need some help selecting door locks. Whether you choose a deadbolt or another type of lock will depend heavily on the level of security that you need in your home or at your office. We're well-versed in the types of locks that are available on the market, and we can give you proper advice before you decide which type of lock will best meet your needs.
Finally, the best reason to contact Xpress Cambridge Locksmith is that you will save yourself untold amounts of time and hassle. You won't have to worry about spending time in the store trying to select the right installation kit, figuring out which tools you need, or watching tutorials on how to install your new door lock. All that any home or business owner needs to do is give us a call and we will set out to take care of the rest for you.
Professional Service Gives You Peace Of Mind
The bottom line is that professional locksmith services are the way to go when it comes to Cambridge door lock installation. Not only will it result in less frustration for you, but it will also give you the assurance you need to know that your property is secure from thieves and intruders. Allow Cambridge Locksmith to provide the lock installation service that you need at a competitive price that fits well with your household budget. Give us a call so that we can get to work on a solution to your door lock problems right away!